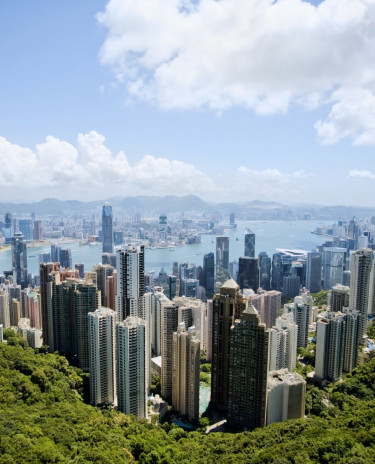 Flight Noumea - Hong Kong from

123 135 XPF

All Taxes Incl. *
* Adult fare including all taxes, starting from, subject to conditions, subject to availability. For information, taxes established at the exchange rate of the applied currencies, subject to fluctuation.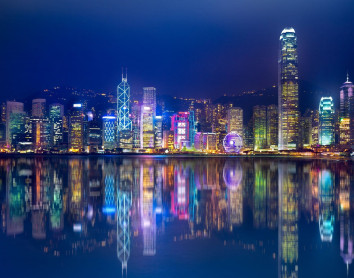 An extraordinary city
Hong Kong is first and foremost a territory of only 1104 km2. The main island also has 200 surrounding islands. As you explore the city, you will discover the colorful Chinese heritage and the history of powerful clans, adventurous pirates and daring European merchants! During the British era, as a colony, Hong Kong became the hub of international trade. Since July 1, 1997, Hong Kong has been a special administrative region of the People's Republic of China. Today, the cultural heritages of the Chinese dynasties and colonial Europe blend harmoniously to make Hong Kong a city like no other.
Practical information
Coming to Hong Kong
Entry requirements in Hong Kong:
Need information about the conditions of entry in the country?
Clink the link below:
Map of Hong Kong
How to get to Hong Kong
Going to Hong Kong from Noumea
Use our search engine to book your flight ticket Noumea - Hong Kong and discover Hong Kong. Book in a few clicks!
Average flight time: 
The shortest flight time for a Noumea Hong Kong trip is 16 hours and 40 minutes with a stopover in Australia. This travel time may vary depending on your itinerary. Flights beyond the Aircalin network are operated by our partner airlines.
Time difference: 
It is 3 hours earlier in Hong Kong, China than in Noumea, New Caledonia.
When to go to Hong Kong
When is the best time to visit Hong Kong?
Hong Kong enjoys a subtropical climate. This means there are two distinct seasons: the wet season and the dry season. 
Depending on what you want to do in Hong Kong, the best times to visit are 
The wet season: From May to the end of September, temperatures range from 15 to 25°C. Humidity is quite high and rainfall is important. This is a point to keep in mind if you want to visit Hong Kong in August

The dry season: From October to March, take advantage of the more pleasant temperatures and less humidity to discover the city at its best. However, beware of the winter nights which can be cold. 
A la carte services
Your trip according to your needs!