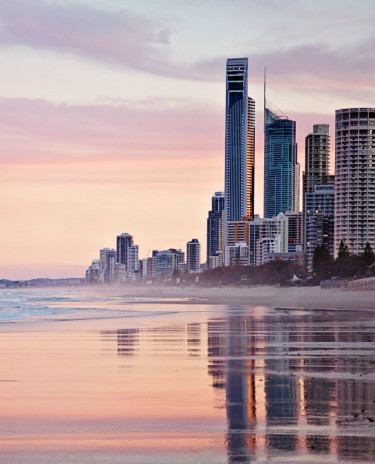 Flight Noumea - Brisbane from

57 479 XPF

All Taxes Incl. *
* Adult fare including all taxes, starting from, subject to conditions, subject to availability. For information, taxes established at the exchange rate of the applied currencies, subject to fluctuation.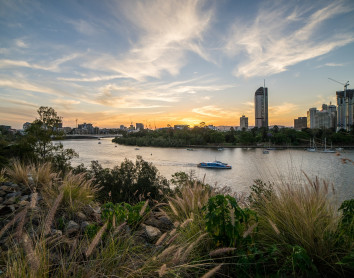 Discover Brisbane, the Queen of the Sun
It is said to be a gateway to hundreds of attractions, including Surfers Paradise. But Brisbane is a city that has woken up. It's a city that's woken up to its subtropical climate and has won the goodwill of Australians, making it the third most populous city after Sydney and Melbourne. You'll love its laid-back nature and the beautiful beaches of Surfers Paradise, Nusa in the north and Byron Bay in the south.
➜ Find out more about Brisbane
Practical information
Coming to Brisbane
Entry requirements in Brisbane, Australia:
Need information about entry requirements?
Clink the link below:
Map of Brisbane
How to get to Brisbane
Going to Brisbane from Noumea
Whether you're looking for a break for a few days or a longer trip to Brisbane, Aircalin offers a selection of flights at the best price. Search and book your ticket in a few clicks, using the search engine above.
Average flight time 
The shortest flight time for a direct flight from Noumea to Brisbane is 2 hours and 30 minutes. This travel time may vary depending on your itinerary. 
Time difference 
It is 1 hour earlier in Brisbane, Australia than in Noumea, New Caledonia.
When to go to Brisbane
When is the best time to visit Brisbane?
Brisbane is a welcoming city, especially with its year-round pleasant climate. 
Depending on what you want to do in Brisbane, the best times to visit the city are :
September is the best month to visit Brisbane. Throughout the month, the city hosts the Brisbane Festival, one of the most exciting festivals of the year, attracting thousands of visitors. Enjoy live music, dance performances and various city events.

If you want to avoid the crowds and enjoy the city's tranquillity, it's best to come between January and March. You can visit Brisbane and enjoy the activities the city has to offer.
A la carte services
Your trip according to your needs!