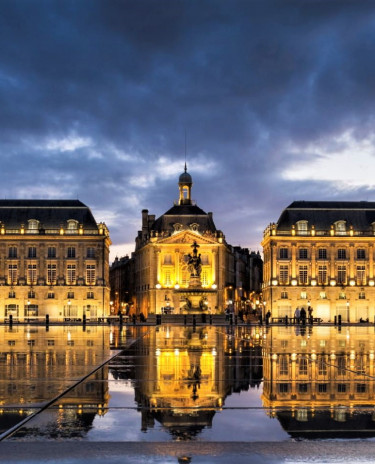 Flight Noumea - Bordeaux from

176 984 XPF

All Taxes Incl. *
* Adult fare including all taxes, starting from, subject to conditions, subject to availability. For information, taxes established at the exchange rate of the applied currencies, subject to fluctuation.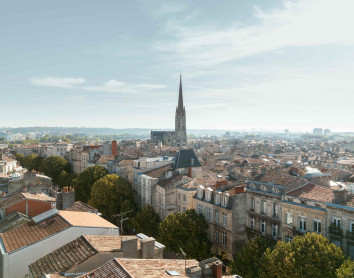 Travel to Bordeaux: discover the "Sleeping Beauty"
Nestled on the Garonne River, Bordeaux is the capital of the Aquitaine region. It is world-famous for its wine, its countless historical monuments and its French way of life. The "Sleeping Beauty" has many treasures for you to discover!
Practical information
Coming to Bordeaux
Entry requirements in Bordeaux, France:
Need information about entry requirements?
Clink the link below:
Map of Bordeaux
How to get to Bordeaux
Going to Bordeaux from Noumea
Planning your trip to Bordeaux with Aircalin is the guarantee of a selection of flights at the best price. Search and book your Bordeaux - Noumea ticket in a few clicks.
Average flight time: 
The shortest flight time from Noumea to Bordeaux is 32 hours and 30 minutes. This travel time may vary depending on your itinerary. Flights beyond the Aircalin network are operated by our partner airlines.
Time difference: 
In French summer time, it is 9 hours later in Noumea, New Caledonia than in Bordeaux. In winter time, the time difference is +10 hours.
When to go to Bordeaux
When is the best time to visit Bordeaux?
Bordeaux has an oceanic climate and can therefore be visited at any time of the year. Depending on what you want to do in Bordeaux, the best times to visit are :
Summer period : Enjoy Bordeaux in the sunshine! Take a stroll along the Garonne River along the quays or visit the cobbled streets of the city. Get out of the city to discover the Bordeaux wine cellars of the region.

Winter period : From October to March, take advantage of the slightly cooler temperatures (between 0°C and 15°C) to visit the city's cultural institutions. Museums, exhibitions, theatres... you are bound to find something to entertain you.
A la carte services
Your trip according to your needs !